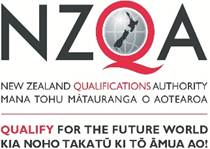 Field: Architecture and Building
Change report for the republication of Frame and Truss Detailing New Zealand Qualification
Republished qualification
| | | | | |
| --- | --- | --- | --- | --- |
| [Ref] | Version | Qualification title | Level | Credits |
| | 2 | New Zealand Certificate in Frame and Truss Detailing | 4 | 160 |
Republication information
| | |
| --- | --- |
| Qualification Developer | Waihanga Ara Rau Construction and Infrastructure Workforce Development Council |
| Reason for the republication | To extend the last date for entry  |
| Republication date | September 2022 |
| Next review date | N/A |
Summary of republication process
This qualification was republished to extend the last date for entry to programmes leading to the replaced qualification from 31 December 2022 to 31 December 2023.
This extension is required to allow for development of the new programmes leading to the replacement qualification, New Zealand Diploma in Timber Structure Detailing (Level 5) [Ref: 4377]. 
The extension will provide learners with the opportunity to continue to have access to programmes of learning related to frame and truss detailing.
Main changes resulting from the republication
· The last date of entry for version 2 of this qualification has been extended from 31 December 2022 to 31 December 2023.
· The Qualification Developer was updated from Building and Construction Transitional Industry Training Organisation (BCITO) to Waihanga Ara Rau Construction and Infrastructure Workforce Development Council.
Transition information
| | | | | |
| --- | --- | --- | --- | --- |
| Reference | Version | Qualification title | Last date of entry* | Last date of assessment |
| 2085 | 2 | New Zealand Certificate in Frame and Truss Detailing (Level 4) | 31 December 2023 | 31 December 2025 |
*only required for outcome category C or D
Any additional information
It is not intended that anyone be disadvantaged by this transition.  However, anyone who feels they have been disadvantaged can appeal to the contact details below:
Waihanga Ara Rau Construction and Infrastructure Workforce Development Council
PO Box 445
Wellington 6140
Email: qualifications@waihangaararau.nz
Website: www.qualifications.nz